In this article, I'm going to show you how to introduce yourself professionally in French. I found that the easiest way to do so was by giving you actual examples. Therefore, you'll find 4 practical cases to choose (or get inspired!) from. You're free to shorten them if it fits you best. I've selected 4 professionals working in different departments and market sectors.
---
Sales / wine industry
Bonjour, je m'appelle Sandra.
Hello, my name is Sandra.
Je suis responsable export d'une société productrice de vin, située près de Florence, en Italie. Je travaille ici depuis 10 ans.
I'm an export manager in a wine-producing company located near Florence, in Italy. I've been working here for the past 10 years.
Je parle italien et anglais. Mon anglais est loin d'être courant, mais j'arrive à comprendre mes clients américains, et, surtout, j'aime pratiquer mon anglais avec eux !
I speak Italian and English. My English is far from being fluent, but I manage to understand my American customers, and, above all, I enjoy practicing my English with them!
Nous vendons du rosé, du vin rouge et du vin blanc, et exportons jusqu'à 80% de notre production. Notre plus gros client est situé aux États-Unis.
We sell rosé, red and white wines, and we export up to 80% of our production. Our most important customer is located in the US.
Purchase / food industry
Bonjour, je m'appelle Mark.
Hi, my name is Mark.
Je suis responsable des achats dans une société agroalimentaire. Nous vendons de la nourriture bio dans nos magasins à travers les États-Unis.
I'm a purchase manager for a food company. We sell organic food in our stores throughout the US.
Notre siège social est situé sur la côte ouest, en Californie. J'adore cette région des États-Unis car c'est ensoleillé la majorité de l'année.
Our headquarters are based on the west coast, in California. I love this part of the US as it's sunny most days of the year.
J'ai commencé en tant que commercial il y a 12 ans dans une autre entreprise. J'ai postulé pour devenir responsable des achats il y a 5 ans et j'ai été embauché.
I've started out as a sales representative 12 years ago in another company. I applied to be a purchase manager 5 years ago and got hired.
Je suis américain, donc mon anglais est courant. Je ne connais aucune autre langue. Certains de nos fournisseurs parlent uniquement espagnol, j'aimerais donc l'apprendre un jour.
I'm American, so my English is fluent. I don't know any other languages. Some of our providers speak only Spanish, so I'd like to learn it someday.
Nos clients s'attendent à ce que nous ayons de la nourriture bio fraîche toute l'année. C'est pourquoi, nous sommes vigilants quant à nos niveaux de stocks.
Our customers expect us to have fresh organic food all year round. Therefore, we constantly monitor our stock levels.
HR / hospitality industry
Bonjour, je m'appelle Paolo.
Hi, my name is Paolo.
Je suis responsable RH pour une chaîne hôtelière. Notre siège social est situé à Mexico.
I'm an HR manager for a hotel chain. Our headquarters are located in Mexico.
J'ai commencé à travailler ici en tant qu'assistant RH il y a 5 ans. J'ai été promu responsable RH l'année dernière lorsque mon prédécesseur est parti à la retraite.
I've started working here as an HR assistant 5 years ago. I've been promoted HR manager last year when my predecessor retired.
Je parle espagnol car je suis mexicain, mais je parle aussi couramment anglais. J'adore le français, mais je n'en ai que quelques notions.
I speak Spanish as I'm Mexican, but I also speak fluent English. I love French but only have notions of it.
Nous embauchons généralement pendant la haute saison. Nous avons besoin de personnel supplémentaire à la réception, notre restaurant et notre bar.
We typically hire during high season. We need additional staff at the front desk, in our on-site restaurant and bar.
Marketing / automotive industry
Bonjour, je m'appelle Liz.
Hi, my name is Liz.
Je suis responsable marketing dans le secteur automobile. Notre entreprise produit des pneus.
I'm a marketing manager in the automotive industry. Our company produces tires.
Notre siège social est situé à Mumbai, en Inde.
Our headquarters are located in Mumbai, India.
Je parle plusieurs langues. Je parle surtout Hindi car je suis indienne. J'utilise également un dialecte, appelé Marathi, qui est spécifique à Mumbai et ses environs. Et, bien sûr, j'utilise beaucoup l'anglais dans mes échanges avec d'autres pays. C'est en fait l'unique langue que je parle au travail.
I speak several languages. I mostly speak Hindi, as I'm Indian. I also use a local language called Marathi, which is specific to Mumbai and the area around it. And, of course, I widely use English in my exchanges with other countries. It's actually the only language I use at work.
Nous exportons la majorité de notre production, je dois donc me familiariser avec plusieurs autres cultures.
We export most of our production, so I have to get acquainted with many other cultures.
Lorsque vous travaillez dans le marketing à une échelle internationale, vous devez connaître la culture de vos clients, et leur façon de vivre. La promotion de vos produits sera différente selon que votre public est d'Asie, d'Europe ou d'Amérique du Nord.
When you work in marketing on a global scale, you must know your customers culture and way of living. You advertise products differently depending on whether your audience is from Asia, Europe or North America.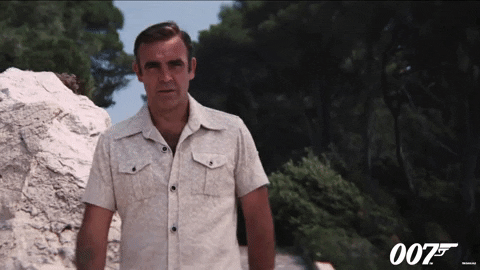 Image credits: https://www.freepik.com/pikisuperstar